---
"We cannot wait until there are massive dislocations in our society to prepare for the Fourth Industrial Revolution."
-Robert J. Shiller, Yale University
---
IoT is the senses, Big Data is the fuel, and Artificial Intelligence is the brain to realize the future of a smart connected work. Learn how the Internet of Things (IoT), Big Data and Artificial Intelligence (AI) work together in realizing industry 4.0 in today's fast evolving world.
Key Takeaways:
🌠 An overall view of Industry 4.0
🌠 Basic Understanding of end-to-end architecture of IoT in Smart Industry
🌠 Understanding advanced Cloud platforms with important concepts and tools of Big Data & Analytics
🌠 Role of AI in the Smart Industry ecosystem
🌠 Awareness of world wide trends and application
---
Prerequisite: None
---
📅 DATE: 25th September 2018 (Tuesday)

⏰ TIME: 7:00PM to 9:30PM
📍 VENUE: aCAT Penang
---
Why You Should Join?
This seminar will help you envision the role of IoT, Big Data & Analytics and Artificial Intelligence in Smart Industry.
Who Should Attend?
⭐ C-suite management
⭐ Factory Managers
⭐ Consultants
⭐ Business decision Makers
⭐ Technical Head
⭐ R&D
⭐ IT Managers
⭐ Engineers
Your Instructor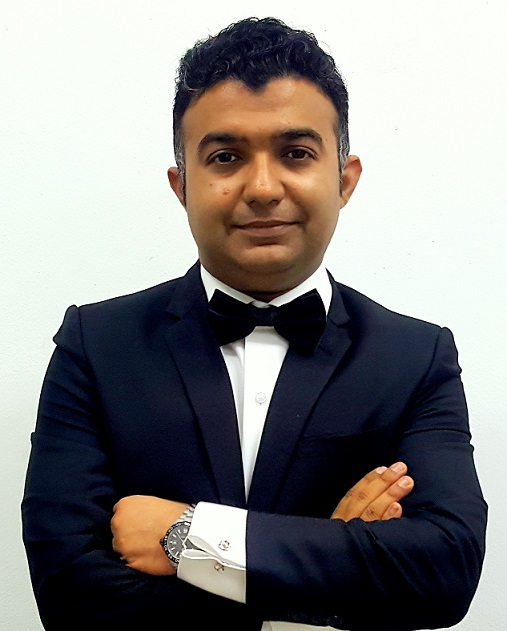 Dr. Muhammad Imran Sarwar is an Industry 4.0 and IoT solution architect, R&D scientist and technical lead for software engineering and certified trainer. With more than 13 years of professional experience in the technological field, he has provided training to the audience of Middle East, Malaysia, Japan, Taiwan, Thailand, Indonesia, Philippines and many more.
This course is not open for enrollment.